Doctors of Optometry
Independent Doctors of Optometry are certified and licensed by the California State Board of Optometry. All Beverly Plaza Optometric Center Doctors are licensed to use Diagnostic Pharmaceutical Agents (DPAs) to ensure complete and comprehensive evaluation of your eye health.
---
Meredith Barber, OD, Owner/Manager
Dr. Meredith Barber grew up in Vienna, Virginia, which is a suburb of Washington, D.C.  She attended the University of Virginia for her Undergraduate degree in Biology and moved to California to pursue her Optometry career.  She received her Doctor of Optometry degree in 2010 from the Southern California College of Optometry in Fullerton, California. Her specialties include fitting contact lenses, treating diseases of the eye including dry eye and infections, and she has a passion for pediatrics. 
Throughout her career, Dr. Barber received the President's Club Diamond Member Award for being the number one Employed Doctor in LensCrafters North America for 2012. In 2014, she received a LensCrafters President's Pin for outstanding patient care and customer service. She is also very involved with the charity OneSight, through which she traveled to give the gift of sight to the underserved people of communities all over the world. She is eagerly looking forward to her next charitable clinic opportunity to help solve the vision crisis.
When she is not in the office seeing patients, Dr. Barber enjoys attending her Jazzercise aerobics classes and going on hikes around the Los Angeles area.  She is also a huge "foodie," as she always knows about the best and newest restaurants around Los Angeles.  Lastly, she loves to travel the world and has visited a vast array of countries in Europe, Asia and North America.  
She thanks you for choosing Beverly Plaza Optometric Center for your vision care needs and is dedicated to doing everything to help you see and look your best.  If you have any questions, please don't hesitate to ask!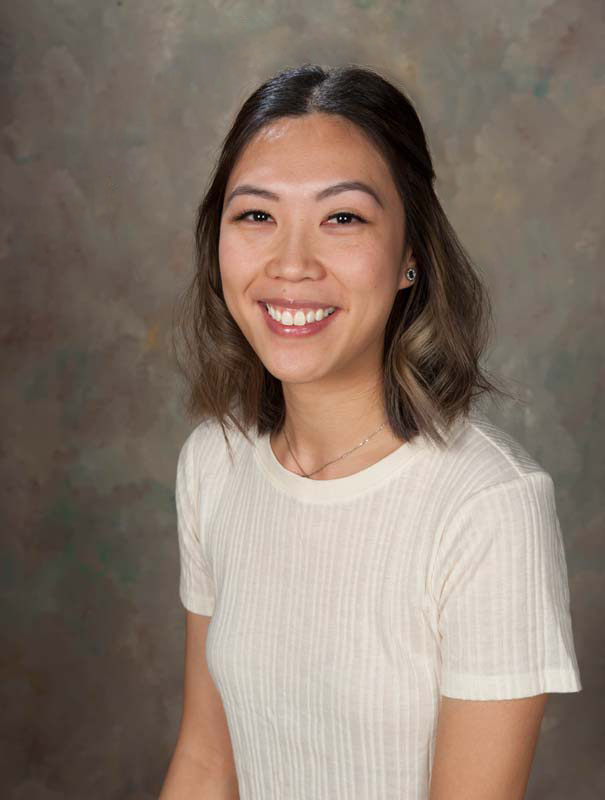 Kelly Tang, OD
Dr. Kelly Tang was born and raised in the suburbs of Los Angeles, and attended the University of California, Santa Barbara, receiving her B.S. in Biopsychology. She worked in San Francisco before moving to Chicago, where she earned her Doctor of Optometry degree from Illinois College of Optometry in 2022. Her externships during school emphasized treatment of dry eye disease, myopia control in children, co-management of patients after refractive and cataract surgery, and primary care.
Since graduating, she returned to Los Angeles to be closer to family. When she is not in the office, she likes to travel, enjoy the sunshine, visit museums, watch baseball, and relax at home with her partner and two cats.
Dr. Tang's goal is to maximize quality of life by teaching patients better habits for healthy eyes. She values patient understanding and is committed to explaining exam findings clearly and concisely.
Katherine Xie, OD
Dr. Katherine Xie (pronounced "sh-yeh") grew up in the San Gabriel Valley. She went to UCLA for her undergraduate education and graduated with a B.S. in Human Biology and Society in 2018. Having worn glasses since 2nd grade and loving all her eye exams, Dr. Xie knew she wanted to be an optometrist since high school. She decided to move to the Bay Area for optometry school at UC Berkeley and graduated in 2022. In optometry school, her training included interning at Walter Reed National Military Medical Center, Veterans Affairs in Miami, and an ophthalmology practice in New Jersey.
She missed the southern Californian sunshine and is now back in Los Angeles. When she's not giving eye exams, she's out looking for the best boba spots, lifting at the gym, or napping with her cat.
Dr. Xie's goal is to make eye exams a pleasant experience and have you leave feeling educated and confident about your vision.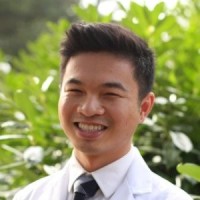 Tin Tran, OD
A northern California native, Dr. Tran grew up in Pittsburg, a small suburb about 45 minutes east of San Francisco. He attended the University of California, Los Angeles and graduated with a degree in Biochemistry B.S. in 2014. It was not until after he graduated that he found interest in Optometry. He worked as an Optometric assistant for a year before attending the University of California, Berkeley School of Optometry, graduating in 2020. His training at the school included working at the Vandenberg Air Force Base, the Veterans Affairs in Palo Alto and in Fresno. Dr. Tran's interest lies in fitting contact lenses and treating ocular surface diseases.
It was the large food scene that brought Dr. Tran back to sunny Los Angeles. He is a huge foodie and would drive and wait hours for good food and boba milk tea. Recommendations are always appreciated! Dr. Tran is also an avid baker. His interest is in French macarons, a passion he has been pursuing since 2015. He currently bakes from home and shares all of his baked goods with his loved ones. His dream is to one day own his own bakery and travel the world in order to try all varieties of food and desserts to fuel his passion for baking.
Dr. Tran's goal is to have each and every one of his patients become fully invested in their own eye care through proper education of one's eye health. Comprehensive eye exams are a must in maintaining one's vision and please don't hesitate to ask questions.
Veasna Ma, OD
Growing up in Long Beach and finishing her Biology degree at the University of California, Los Angeles, Dr. Veasna Ma pursued the field of eye care. She graduated from The New England College of Optometry in 2006. Her interest in applying to Optometry began at the age of 7, when she failed her school screening vision test. She was afraid to take the note to her parents to let them know that she had 'failed' something in school. Her father immediately took her to an optometrist in downtown Los Angeles to be examined and fit for glasses. Although her first pair of spectacles were huge pink plastic, Sally Jesse Raphael look-a-like glasses, it made all the difference to her education in school.
Dr. Ma values the importance of having her patients see the world clearly, whether you are 7 or 70. She hopes that through educating patients on the importance of annual eye exams, they will understand that ocular health is necessary in order to maintain one's vision.