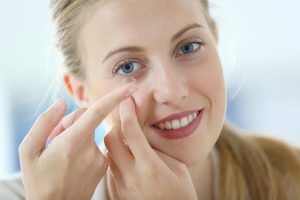 Here at Beverly Plaza Optometric Center, we offer many different types of contact lens examinations.
Standard soft contact lenses correct for nearsightedness and farsightedness.
Toric contact lenses are soft lenses used for people who suffer from any form of astigmatism. The precise fit of these lenses is important to ensure the best vision and comfort in these contact lenses.
Multifocal soft contact lenses are used to correct presbyopia, so it is really important to us that we understand your needs, lifestyle, and expectations so we can determine the right fit for you. They should fit comfortably, though these are often the hardest contacts to fit and may require multiple follow ups.
Monovision contact lens fittings is another option for patients with presbyopia. This is when one eye is corrected for distance vision and the other for near vision.
Rigid Gas Permeable Contact Lenses are available for patients with irregular corneas and other situations that would require this specialty fit.
Color Contact lens fittings in prescription and non prescription:
Air Optix Colors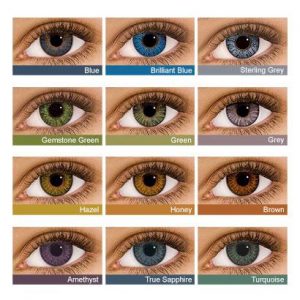 Focus Dailies Colors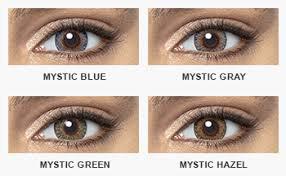 They are finally here!!!! Introducing the new Ray-Ban 1-day contact lens. Exclusive to LensCrafters, the iconic Ray-Ban brand is now offering a high quality daily contact lens with UVA+UVB protection, extreme breathability and enhanced vision. We are 1 of only 20 doctor's offices in the country to offer this lens and the only 1 in Southern California. Call us today to schedule your contact lens appointment and be the first to experience these awesome Ray-Ban 1-day contact lenses!!! 😎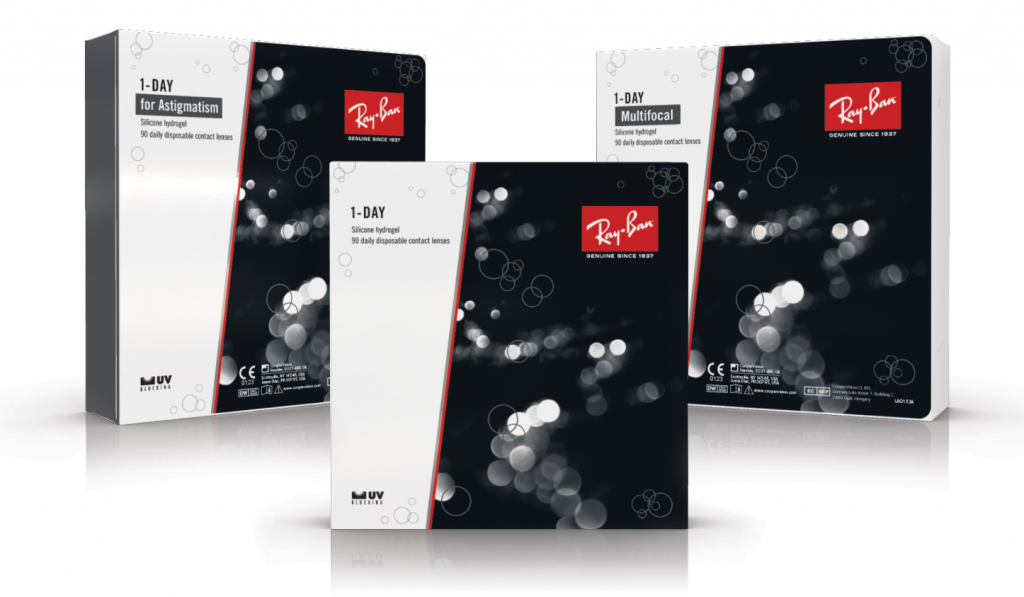 If you are interested in contact lenses, please let your eye doctor know prior to your appointment. During your exam, we will discuss the various contact lenses available and determine the best option based on your individual needs and lifestyle.
As a contact lens patient, you'll receive instructions on how to properly care for your lenses by our professionally trained staff. Six months of follow-up care is included at no additional charge.